Take the fear out of getting in & out of the kayak with the KayaArm Kayak Launch System
Low cost
Easy/simple to use
Easy/simple to install
Safer to enter and exit your kayak
Compact and convenient
For use in fresh & tidal waters
Revolutionary patented design
Freshwater or Tidal
Add 2nd KayaArm to lift & store
KayaArm is the revolutionary new kayak launch stabilizing device makes it safe to enter and exit your kayak at your dock. Getting into, launching, and getting out of a kayak has never been this easy.
It is also designed to be used for kayak storage at the dock, as well as mounted on the garage, shed or carport wall to provide winter storage for your kayak.
Choose the KayaArm system that best suits your needs.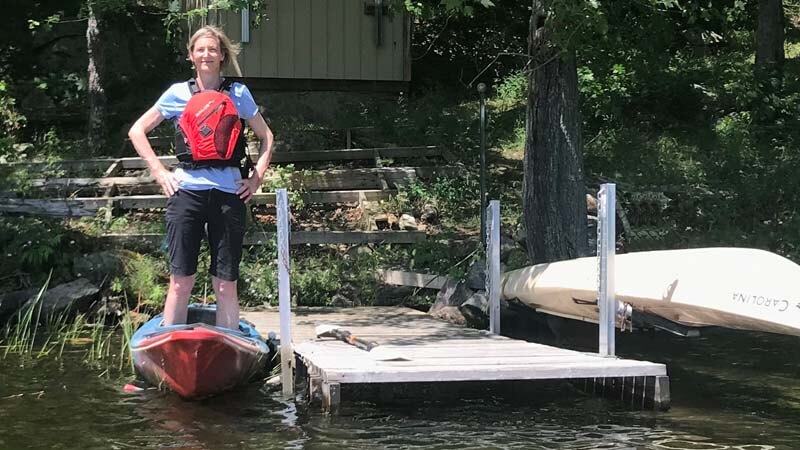 Launch from your dock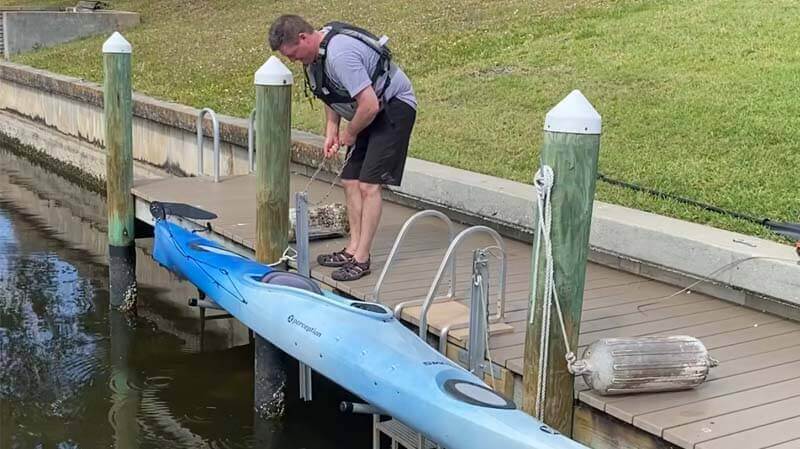 Use at marine or tidal docks


Happy Kayakers!
"For the first time in several years, I have no concern getting in and out of my kayak. Wish I had purchased it earlier. I was honestly skeptical it could be so effective. Great simple design with sturdy materials".

North Carolina, USA